The International Day of Women's Rights, which was formalized by the United Nations more than 45 years ago and whose origins are linked to the history of workers' struggles and women's demonstrations at the turn of the 20th century in North America and Europe, is an opportunity to highlight initiatives that place women at the heart of social and economic life and environmental issues. This is why today, Noé invites you to meet some of the women who work with us every day on different projects around the world.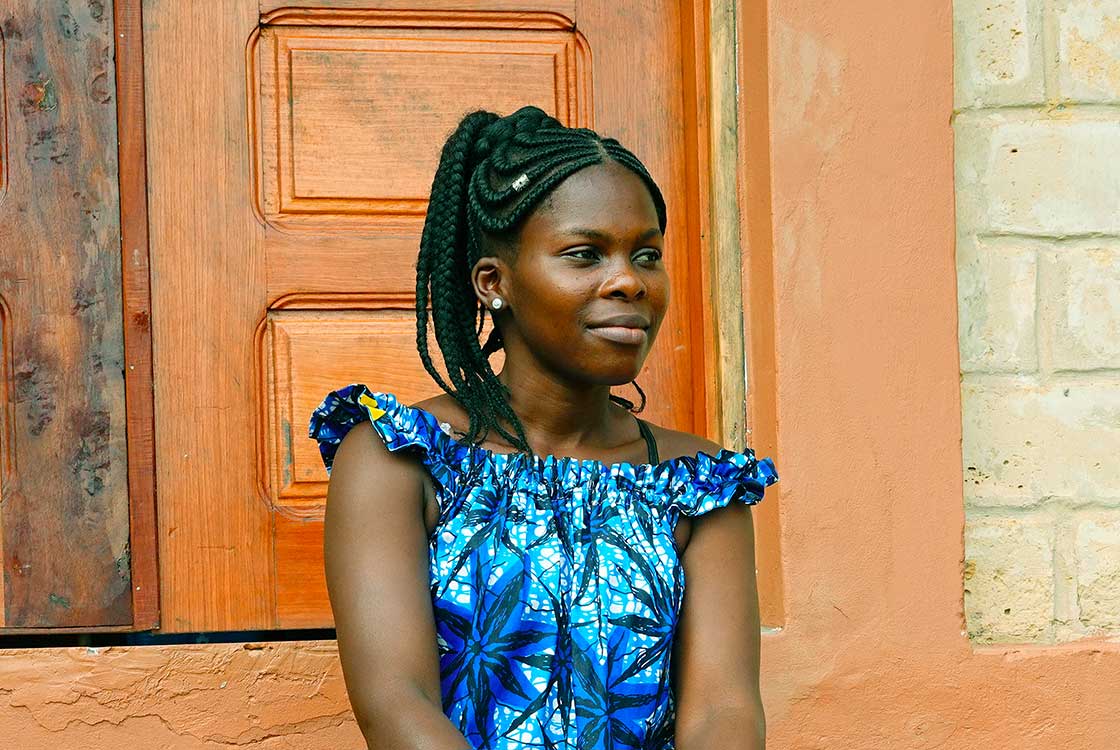 Above: Prisca Adelaide Zinga, cleaning agent in Conkouati-Douli National Park
PRISCA, AMBITIOUS MAINTENANCE WORKER IN CONGO
Prisca Adélaïde Zinga is 32 years old and a mother of 3 children. She was born in the village of Ngoumbi in the Conkouati-Douli National Park, in the department of Kouilou in Congo. She separated from her partner 10 years ago and shares a plot of land with her children, her parents, her two sisters and her three brothers.
After dropping out of school in 4th grade, she attended a sewing training course in Pointe Noire, where she also ran a small fruit and vegetable shop for some time before returning to her village and finding herself unemployed. With the arrival of Noé in 2021, she seized the opportunity to get a job at the park headquarters as a maintenance worker: cleaning the premises, washing clothes, cooking, and doing minor sewing work for the eco-guards' uniforms.
Prisca says she is happy to earn a salary that allows her to support her family and her younger brother who is studying at the university in Brazzaville, to provide for her children's education, to start building her own house, and to buy a new sewing machine and sewing materials. Her job gives her status within her community and her family, who are proud of her.
In the future, Prisca would like to get more training to work in tourism.
"I advise my sisters and friends who live in the village to get training, to look for a job to become independent. I also train them in sewing. I tell them that they must have confidence and that it is never too late to get engaged in something, that they must follow my example. My daughter goes to school in Pointe Noire, she will study. I always tell her that she must work hard at school to have a better life".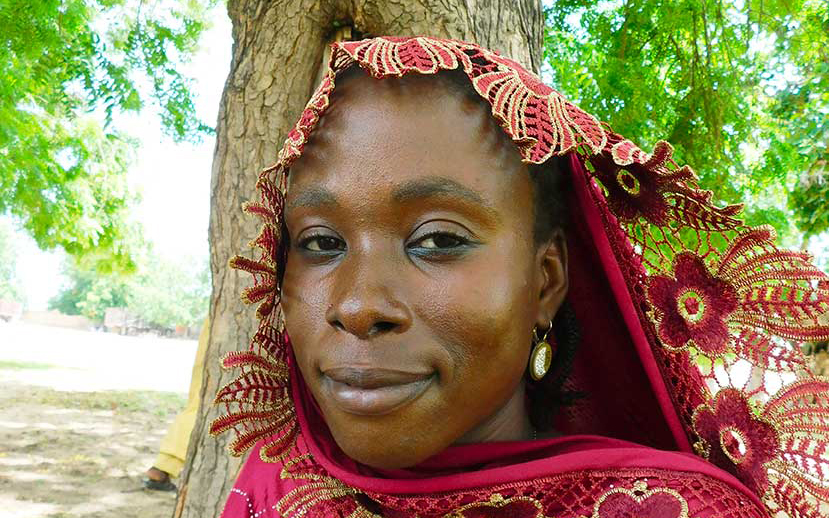 Above: Saratou, trader in Binder, Chad
SARATOU, trader in Chad
Saratou is 27 years old and comes from the small town of Binder, on the edge of the Binder-Léré Protected Area Complex (CAPBL) in the Western Mayo Kebbi region of Chad.
Her job as a cashier at the Binder treasury did not allow her to make ends meet financially. She therefore put money aside for a long time before she could start trading in foodstuffs such as oil, tea, macaroni, rice, sugar, tomatoes, etc.
These products are usually found across the border to Cameroon, which is about 20 kilometers away. Getting there is not a smooth journey. The roads are made of dirt, and the waterways, the "mayo", can block all movement in the rainy season and isolate Binder for hours, even days, in an unpredictable way. The road, full of mud afterwards, remains impassable for a long time even for motorcycles. Being a woman, she says she cannot drive on such an arduous route, and she does not own a motorized vehicle anyway. Hence, she must rely on transporters. 
« My business is to sell food to clients in the town of Binder, like to Noé's team. The road is just too long and tiring, and I am afraid of getting hurt. But in trade, we as women must defend ourselves ».