The Termit and Tin-Toumma National Nature Reserve  was created on March 6, 2012 and is one of the largest terrestrial protected areas in Africa, stretching from the typical Saharan sand dunes in the north to the Sahelian shrublands in the south. Except for a few days a year, water is present only in the subsoil and in plants. Both animals and the mainly nomadic human population therefore gather together in the same areas due to the very scarce water and wood resources.
Thanks to its isolation and difficult access, the reserve has become a natural refuge for almost the entire range of wild species (apart from the oryx and the North African ostrich) which cannot be found elsewhere. This includes the world's last addax population, the largest population of dama gazelle in the world, one of the last two populations of Niger's barbary sheep and the last population of cheetahs in Niger. The reserve is also home to 133 species of birds and is therefore classified as a Zone of Importance for the Conservation of Birds by Birdlife International.
This is the enormous surface area of the reserve which is one of largest in Africa
Recognized by Birdlife International as a Zone of importance for the Conservation of Birds.
This is a rough estimate of the most threatened and highly migratory species of antelopes.
A small and common gazelle that can get all the moisture it needs from the plants it eats.
NORTHWEST AFRICAN CHEETAHS
Smaller than the other African cheetahs with whiter face and black to light brown spots
NOMADIC PEOPLE IN THE RESERVE
There are few permanent settlements or all-weather roads in the Reserve
The presence of so many different carnivore species shows a still healthy ecosystem.
This critically endangered species is a national symbol and used by the Niger national football team.
Termit and Tin-Toumma is also in the process of being classified as World Heritage by UNESCO, holding the second oldest known site in Africa of the Iron Age (rock paintings from 3000 years BC in Egaro), the largest African neolithic necropolis (Gobero) and the largest paleontological fossil site of the Sahara (Gadafawa).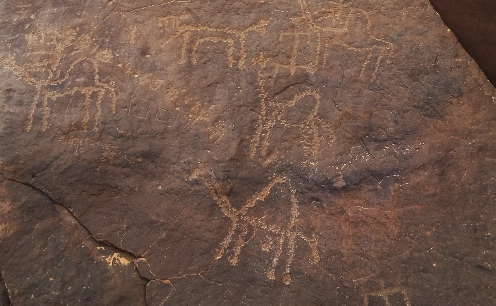 Our vision for the future
The reserve's vision is to reinforce current unique desert species on the brink of extinction, such as the world's last population of addax in the wild, the antelope the most adapted to the desert (less than 100 individuals), the largest population of dama gazelles in the world (70 individuals), or the last population of cheetahs, and to reintroduce the scimitar-horned oryx and the North African ostrich to restore a functional desert ecosystem.
To do this protection needs to be ensured, so PDN is currently :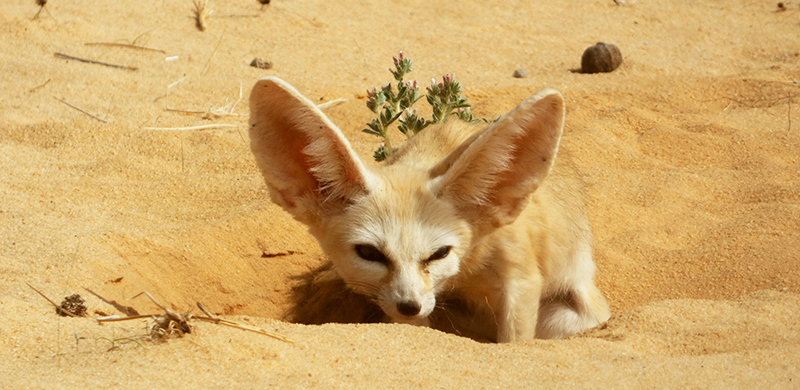 – building the parks infrastructure (HQ and airstrips),
– setting up a sound surveillance system, including community, anti-poaching unit, rapid intervention team, control room connected with all field teams 24/7, as well as an aerial inspection system.
Apart from protection, habitat needs to be monitored and restored, were needed, through :
– Regeneration of the seed banks in the soil
– Increased protection of micro-habitats (water reserves, rich vegetation, large trees)
– Monitoring of distribution and densities of existing flagship species
– Reintroduction of endangered and extinct species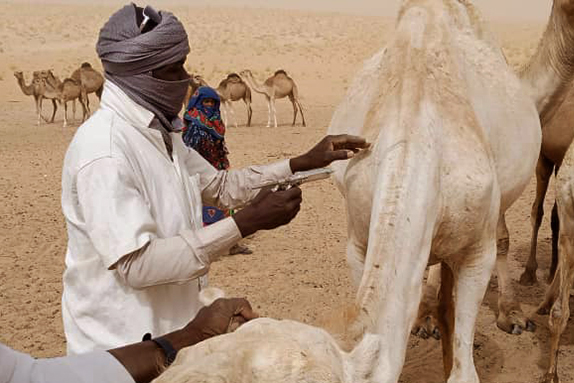 Livelihood and sustainability
The 2500 to 5000 nomads of the reserve as well as the 400,000 people living in its surroundings will be involved through
Creating local employment
Setting up a sustainable regional pastoralism program (zoning, vaccinations, wells)
Supporting education and women's empowerment
Supporting health and vaccination programs
Including local community representatives in some of the reserve's governance bodies
Parcs de Noé also aims at securing long-term sustainable funding by:
Ensuring that the oil industry operating on the periphery of the reserve contributes to its management and funding
Providing support for domestic livestock management in exchange for a financial contribution from pastoralists to the reserve